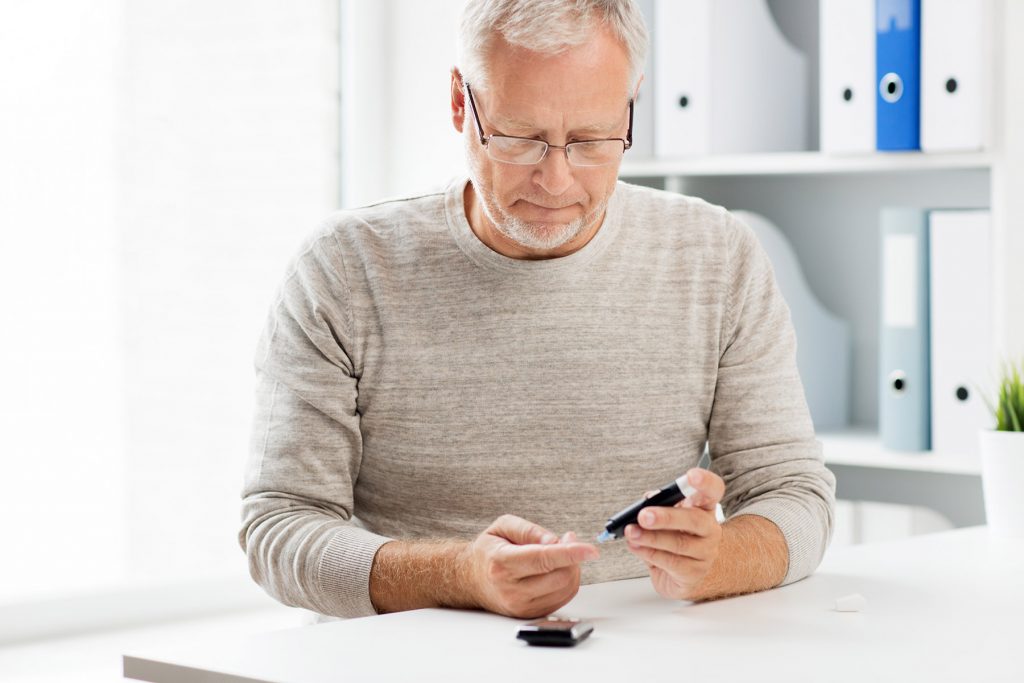 The hits just keep coming for Johnson & Johnson, and now its Type 2 diabetes drug, Invokana, is in the spotlight, again.
Invokana, Invokamet, Farxiga, and Xigduo are in a newer class of diabetes drugs called "sodium-glucose co-transporter 2 (SGLT2) inhibitors". These drugs are designed to lower blood sugar in people with Type 2 Diabetes by preventing glucose from being reabsorbed into the blood by the kidneys. With these drugs, glucose is instead excreted through the kidneys in urine. The generic drug name for Invokana and Invokamet is canagliflozin, and the generic drug name for Farxiga and Xigduo is dapagliflozin.
Over the past several months, these drugs have been linked to a condition known as Fournier's gangrene, which is a necrotizing fasciitis of the peritoneum, also known as gangrene of the genitals.  As SGLT2 inhibitors prompt the kidneys to remove sugar from the body through urine, the sugary urine leaves the body but creates the perfect environment for bacteria to grow.
With the favorable environment for bacteria grow, Fournier's gangrene can occur if there's a nick in the skin from shaving. A painful infection may affect the perineum, scrotum, or penis and may cause scrotum pain and redness. There may be a foul odor in the area, and the condition can lead to dehydration and anemia.
Invokana (and others) May Lead to Other Serious Health Risks
According to the Food and Drug Administration (FDA), the SGLT2 drugs (Invokana, Invokamet, Farxiga, and Xigduo) have been linked to other serious adverse health conditions; Invokana is already the subject of litigation that alleges it causes severe kidney damage including diabetic ketoacidosis. Now, there's new evidence that these drugs may lead to a risk of foot and leg amputations in addition to these already-known risks:
Heart attack
Bone fracture
Kidney failure
Acute Kidney Failure and Type 2 Diabetes Drugs
With acute kidney failure, the kidneys suddenly stop filtering waste products from your blood, which may cause a buildup of toxins. Acute kidney failure often requires hospitalization and can be fatal if not treated quickly and properly. While some people fully recover from acute kidney failure with proper treatment, many people are left with permanent, serious injuries.
Symptoms of acute kidney damage include:
Decreased urine output
Fluid retention
Swollen legs and feet
Fatigue
Drowsiness
Confusion
Nausea
Shortness of breath
Chest pain
Pressure in the chest
Seizures in the most serious cases
Coma in the most serious cases
New Concern, FDA Warns
In May 2019, the FDA required Johnson & Johnson to add new warnings to the Ivokana label about the risk of foot and leg amputations. The results from two clinical trials showed leg and foot amputations occurred about twice as often in patients with Type 2 diabetes treated with Invokana as those given a placebo, the FDA announced on its website recently.
It's estimated that over 29 million suffer with Type 2 diabetes in the United States, alone. If you have taken one of these dangerous drugs, please find a product liability attorney in your area who handles difficult defective product cases. Also, if you're taking one of these drugs, do not stop taking the drug without first speaking to your physician. Not all drugs can be abruptly stopped safely.